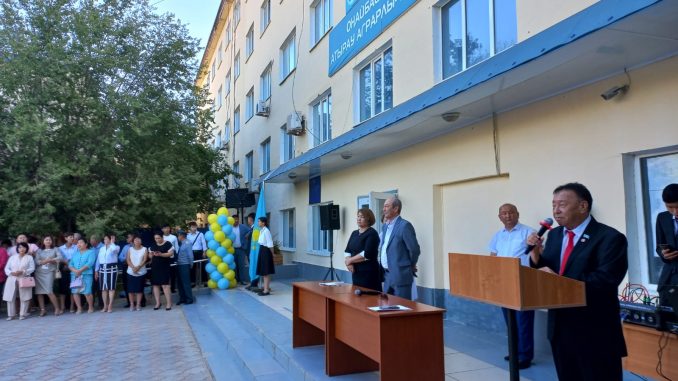 Dear colleagues, students and parents a ceremony dedicated to the day of education was held at Atyrau Agrarian technical college by Onaibai Koshekov on the theme «»The pursuit of education, hard work and patriotism. The director of the college, the doctor of technical sciences, professor Dzhanzakov .I.I congratulated the young students and their parents admitted to the college in the academic year 2022- 2023
The first secretary of the Atyrau regional committee of the Kazakhstan people 's party, deputy of the Atyrau city council, Dauletkaziev.E.G congratulated the college team on Education day
Parents and upper year students joined in festive greetings and wished success to the students enrolled in the academic year.
The talent of holiday greetings was followed by the art of students. At the event, educational hours were held on theme of striving for education, hard work and patriotism.