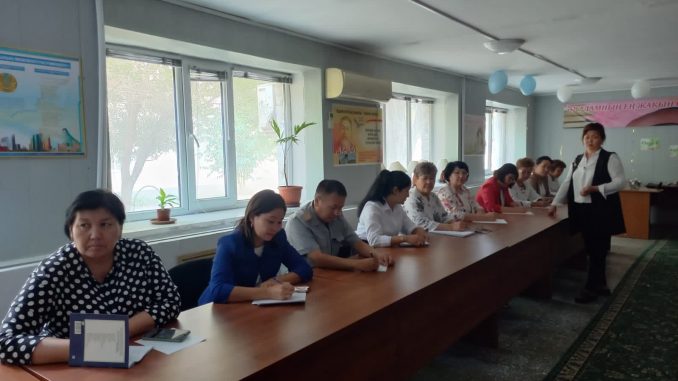 On September 8, 2022, the All-Kazakhstan dictation dedicated to the 150th anniversary of the outstanding Kazakh linguist Akhmet Baitursynuly was held at the Atyrau Agrarian and Technical College named after U. Kushekov. The event was organized by the Assembly of Peoples of Kazakhstan.
-The name of the dictation was «Akhmet Baitursynov — a unique personality of the era».
All teachers and first-year students took part in this event.