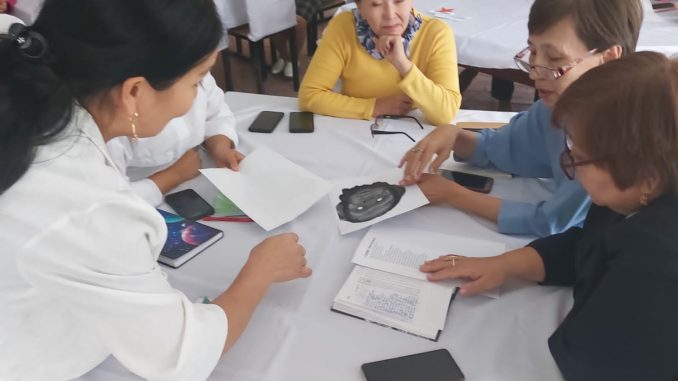 Today, that is on September 10,teachers of the subject of Kazakh language and literature held a discussion and thought-provoking event among teachers on the occasion of the 150th anniversary of the birth of Ahmet Baitursynuly on the occasion of the holiday of the languages of the people of Kazakhstan.
The event was conducted by Karlygash Pushkinkyzya a teacher of Kazakh language and literature. The teachers were divided into groups according to the colonies the chose. The first curtain of the event was opened by Zhasulan Toregali a student of the 2agro1 study group of our college, with the song «»Bul-Aqikat»» by Toreali.
Teachers divided into groups were given tasks from the life and works of Ahmet Baitursynuly. During the stage «»Scenario «»period, he read the translations of the teacher of the nation, I.e..examples full of instruction, briefly staged them and expressed his thoughts and conclusions.
The event ended with Kraubay Aimeken a student of the first grade with Erke sylkym.